Political mailing Campaigns
Political mailing is very important! Creating great political campaigns is one of the many services we are good at here at Accu-print in San Antonio. Judge Carlo Key and Lynda Billa Burke are clients. We take time to master the process of making your candidates look great no matter what city, state, region they are in. Not only do we do mailing and print, but we do design and formatting for flyers that you may be needing to promote for the campaign trail.
Accu-print can also help with custom design of your campaign so if you have ideas that you want done we are the people to call!
Key Campaign Services:
Flyers
Mailing
Ad Open Letter
Mailer
Marketing
Also:
Apparel, Banners, Bumper Stickers, Magnetics, Vinyl Lapel Patches Signs
Targeting are efforts also plays a large role in how we get the best results. e.f. group helps with making the direct mail marketing stand out against other candidates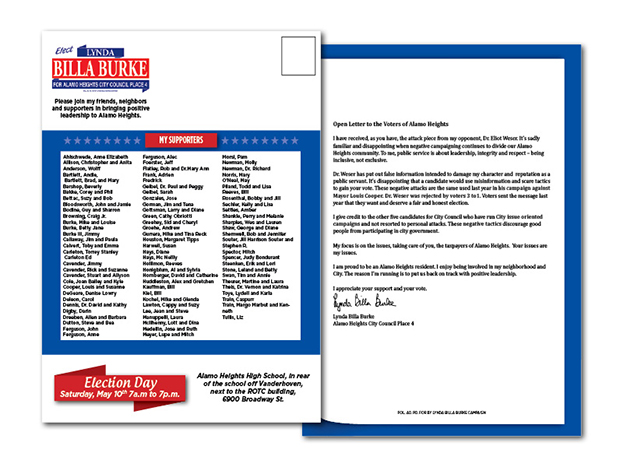 Client Lynda Billa Burke of San Antonio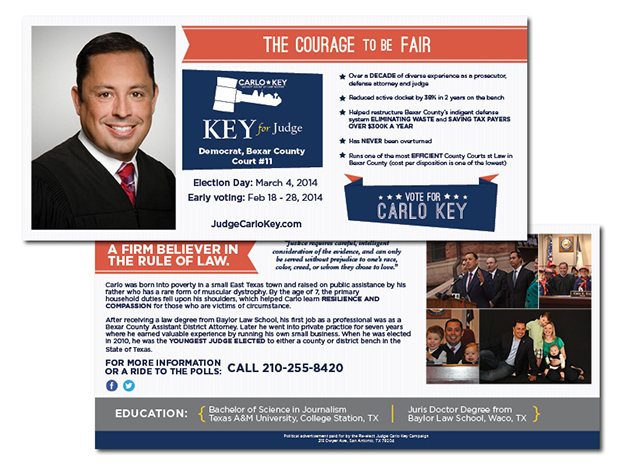 Client Judge Carlo Key of San Antonio Campaign