Chuck Ellis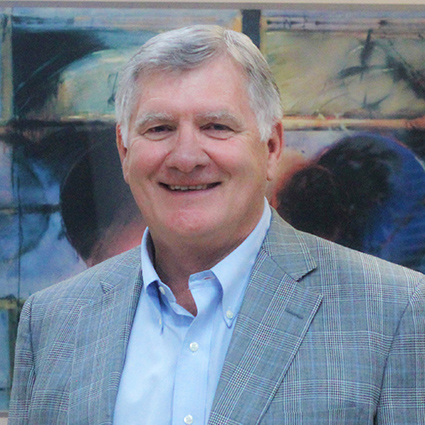 Chuck was born and raised in Oklahoma and graduated from Central State University in Edmond, Oklahoma. He holds a BS degree in Chemistry and Biology. He also attended Pharmacy School at the University of Oklahoma in Norman. Prior to purchasing Accu-Print, Chuck had a successful career in medical sales. Married to wife Candy since 1974, they have three sons, Jason, Dustin and Kevin and two grandsons, Holden and Coen.
Chuck has been an active figure in San Antonio for over 25 years. He is a man of principle that understands what it means to give back to the community. He is past president of Alamo Executive Association, American Marketing Association and the Advertising Federation. He has also served as President of the local PIA as well as serving as Chairman of the Board for the entire Midwest Region of PIA. He is also active in his church.
In December 2008, Chuck became one of the country's first ever CPrint Certified Production Managers. The certification ensures each PM has the most up-to-date technical knowledge and runs an efficient and professional production facility. The certification is so unique that right now there are only 18 certified printers in North America.
Chuck enjoys playing with his grandsons and golf in his spare time.