Introduction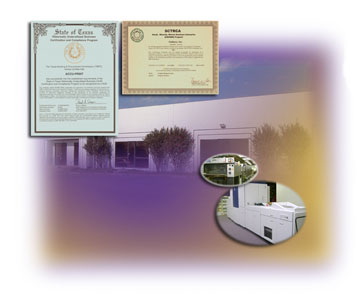 In this section you'll find information regarding the people, culture, and physical plant of our company. If you want to know where we're located, our hours of business, or simply what makes us tick, just follow the provided links for more information.
It's extremely important to us that our clients know whom they're doing business with. Once you take the time to find out what we're all about, we're confident you'll like what you see.
Accu-Print is San Antonio's Total Print and Creative Firm. From design, pre press, printing, and e creative mailing services, we can handle any printing or copying project from black and white to six colors.
Accu-Print is also a certified HUB Vendor and SCTRCA Vendor.
HUB Certificate/VID Number 1742620464400
SCTRCA Certificate No. 203-11-3473.
Accu-Print is an award winning San Antonio, Texas based printing, copying, and graphic design firm offering commercial printing for brochures, business cards, direct mail flyers, digital color copies, business forms, annual reports, manuals, signs, posters, catalogs, invitations, wedding announcements, letterhead and stationery, and much more. Please allow us to have an opportunity to serve your printing needs.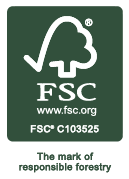 Accu-Print is a FSC (Forest Stewardship Council) Certified Printer. Ask for our FSC Certified Products.

"FSC is an independent, non-governmental, not-for-profit organization established to promote the responsible management of the world's forests."