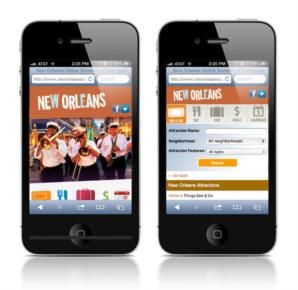 It may seem like an afterthought but mobile-users have skyrocketed in the past year. Time to shift your focus from desktop to mobile and become a better marketer by knowing more about your mobile audience. Here are three key points about mobile marketing:
Mobile App—Analyze your mobile audience (you can find this in your website analytics) and see if a mobile app is necessary, or maybe just a mobile web sites redesign will suffice. Generally, mobile apps allow for more creativity and better interaction with your users.
Competitors—The key to being more innovative is to analyze your mobile offerings compared to your competitors. If none of your competitors have a mobile app, then it may be time to evaluate your need for one.
Social Media—The last key to mobile marketing is to hook your audience to download the app. How do you do this? Through social media. Utilize the platforms your audience is on and heavily campaign the need for your mobile app while providing a download link.
Mobile web sites are a great way to distill a full website's most important information into a small but easily navigable site. Having a dedicated mobile site is a great way to keep clients engaged on the go without cluttering their mobile device with all the extras of a full web site.
See our custom mobile site pages that have helped our clients engage with their mobile audiences.