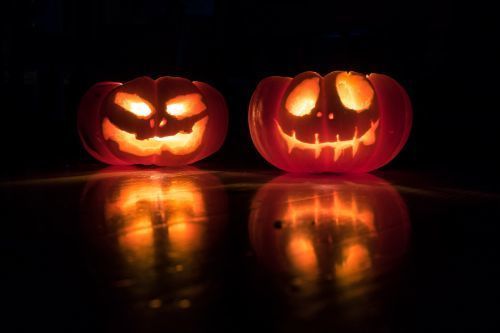 October is here, which means the spooky season is upon us. While scares and terrors are the norm for the month leading up to Halloween, your email marketing tactics should be anything but scary. In fact, we're here to help make sure your email marketing campaigns are scary GOOD! Check out these tips to help your email campaigns succeed this month and beyond.
Start with an Engaging Subject Line
Without a subject line to capture your audience's attention, your email marketing campaign fails before it ever begins. The subject line can be compelling in a variety of ways. You can create suspense to get your audience to click. You can be short, sweet and to the point. Whatever subject line you choose, ask yourself if it would be compelling enough to get you to click through to the body of the email. Too often, the subject line is an afterthought to the email campaign when it  is actually the star of the show. 
Use Personalization
Personalization is the perfect way to grab your audience's attention. If your email service allows you to insert a first name, consider using this feature for the subject line or greeting. Everybody likes to feel special and personalization is one way to do that. Technology also exists where you can target people who have been looking at your site if you already have their email. This is the perfect way to get them to take the next step by reaching out to let them know you noticed they were noticing you!
Break Up Your Text with Visuals
One of the most engaging ways to step up your email marketing campaigns is to include more than just text. A large block of text could overwhelm your reader or lose their attention because the email is visually unappealing. Consider using video, photos or graphics to help draw your audience's eye. Attention spans are at an all time low, so try to quickly scan your email when completed to see if it is easy to comprehend in a short amount of time. Likewise, you can break up the text with varying font sizes for your headlines and call to action.
Include a Single Call to Action
What's the point of sending your email? What would you hope your audience does after reading the email? This could be shopping a sale, attending an event or even simply learning more about the contents of your email. Too often, marketers fall into the trap of including too many calls to action. There should be one, single important thing that you want your audience to do. If you include multiple links to complete, chances are that your audience will do the first thing and then forget about the rest. 
Follow Up in a Different Way
Some of the best marketing campaigns involve more than just one platform. Consider how you're using all of your various marketing channels and how they can work together. For example, if you lead with an email, you could follow up in their mailbox with a direct mail piece that furthers your message. Let your marketing materials work together to reinforce the same message or continue to further your message by reaching the audience in varying ways.
Email marketing doesn't have to be scary, but it can be scary good! Stick to these basic email marketing rules and your campaign is off to a hauntingly good start. Now that you know the tricks, treat your email marketing plans to an upgrade!