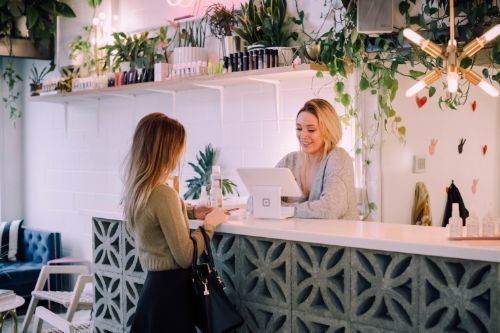 In marketing ventures, we often focus on the channel we're using to reach our audience. While this is an important piece of your marketing campaign, it's not the only star of the show. Your messaging also deserves the spotlight and some true thought in order to pull off a successful campaign.
Sometimes it's better for your customers to tell it like it is. That's where testimonials come in. It's a "Don't take it from us, take it from them" approach with your audience. Why? People trust people. They want to hear about the experiences your current customers have had with your business so they can imagine themselves in the same position. Here are ways you can gather the best customer feedback to use in your marketing materials. 
Get to Know Your Customers
In order to use testimonials that mean something, so build strong relationships with your customers. If you want them to speak on your behalf, they should be your biggest fans. Going above and beyond for your customers should be the norm. When you do, they'll be more than willing to speak on your company's behalf. 
Look at Feedback That Already Exists
Facebook, Google and Yelp may be a treasure trove of testimonials that already exist. You know them by another name— reviews. Take a moment to see if there are any reviews that already exist with good material. The reviews you choose to use should tell a positive story for your business and give specifics about a narrative you're trying to tell (like a review related to a brand new product or offering!). 
Get Permission From Your Customers
While your customers will most likely be excited to help you share the good news about your business, it's still important to involve them in the process (even if you're pulling from a public review!). Show them the finished product before it goes to print or you hit publish online. This is just one further step to help build credibility with your customers and to ensure they don't want to add or take out anything from their statements. 
Use Feedback with Substance. 
"They were great" is a wonderful review to read, but it doesn't tell your potential customers why they should do business with you. Don't be afraid to outline for your testimonial givers what you're hoping they'll touch on. Maybe it's a specific product or service, or maybe you want them to talk about the people they work with from your company. Make sure your customers' stories fit with the story you're trying to tell. 
Talk to Your Biggest Fans
This should come as no surprise. Your biggest fans will be the most willing to give you a good piece of content to feature on your next direct mailer or email marketing campaign. If you aren't sure who your biggest fans are, it's time to get to know your audience further. Include options to provide feedback in your follow-up communications after somebody makes a purchase. 
Your customers are the reason you continue to exist today. Show them how much they mean to you by investing in genuine relationships with them, and you'll be surprised at how much they're willing to help you in return. Make the simple ask for them to share their experience with you, and watch as this helps you continue to bring in new business. People trust people, so get out there and show your team members how trustworthy you are.