PC mailing & Political Campaigns is our focus!
PC mailing is important to us. Accu-print is your political mailing expert in San Antonio. We are masters at what we do and are the top mailing company for all your direct mail marketing services.
If you are looking for political direct mail service, or help with political advertising campaigns that will help you get more votes, then Accu-print is the mail and print company to call!
With the help of our award winning marketing company in San Antonio , the e.f. Marketing group, we have the knowledge and team to help you with your Political Campaigns (PC) mailing campaigns.
See below for some examples of political candidates who have won with the help of the ef marketing groups mailing services campaigns in San Antonio
Together, the ef marketing group and accu-print can help create targeted direct marketing campaigns that will help you get more votes.
Examples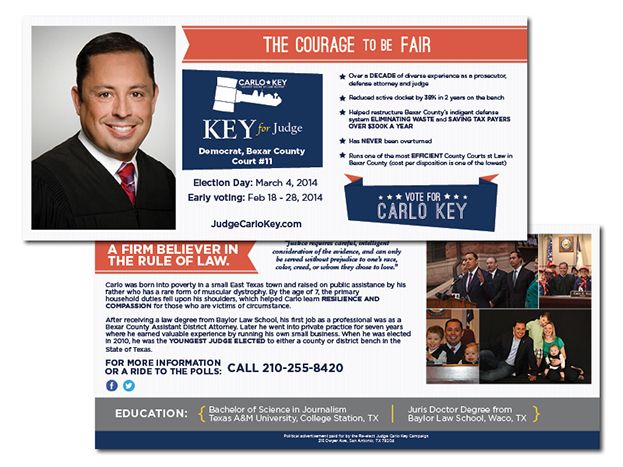 Judge Carlo Key - Political Ad Direct Mailer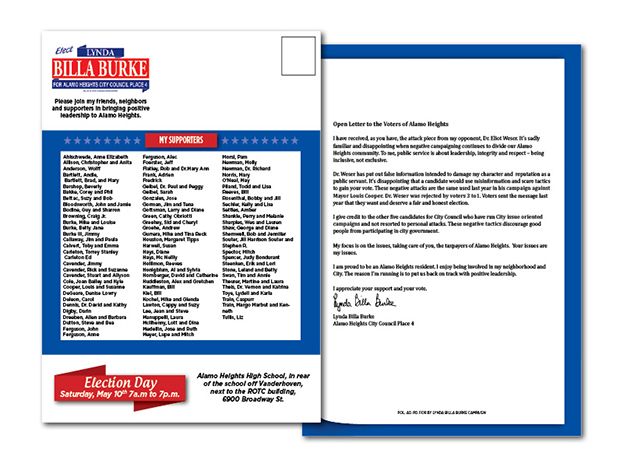 Lynda Billa Burke - Political Ad Open Letter Direct Mailer